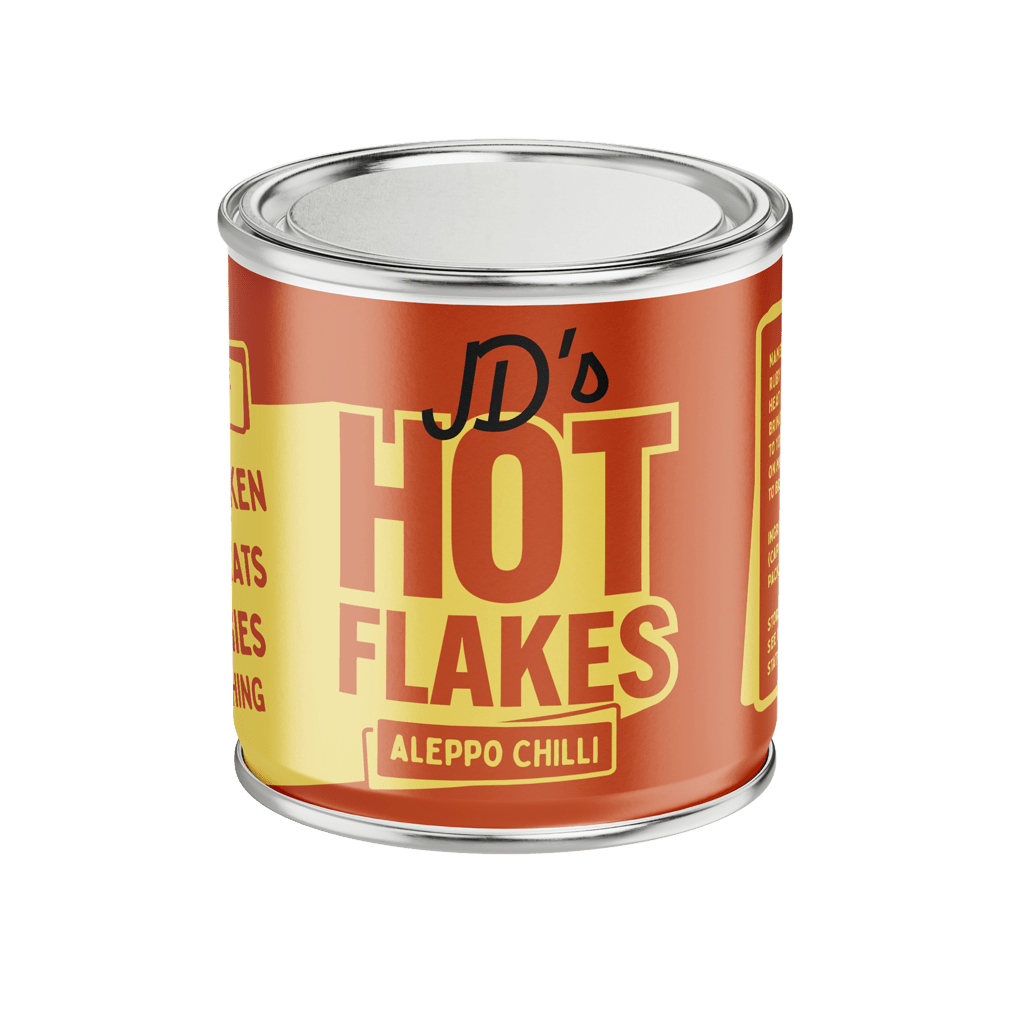 JD's Hot Aleppo Chilli Flakes 35g
Indulge in the captivating flavours of JD's Aleppo Chilli flakes. Named after the Syrian city of Aleppo, these ruby red flakes offer a mild to medium heat that's far from overpowering. Instead, they provide a deep and fruity flavour, reminiscent of smoky and sun-dried tomatoes. Perfect for adding that extra punch to Middle Eastern or Mediterranean dishes, these chilli flakes are as versatile as they are delicious.
Sprinkle them generously over roast chicken, BBQ eggs, meats, roast veggies, or anything that needs a touch of colour and depth.

100% Dried Aleppo Flakes.
UK Yodel 48 - £3.49 - 3 - 5 working days
Free Shipping On Orders Over £25

Unfortunately at this time we do not ship to outside of the UK. Contact us if you would like to discuss international shipments.