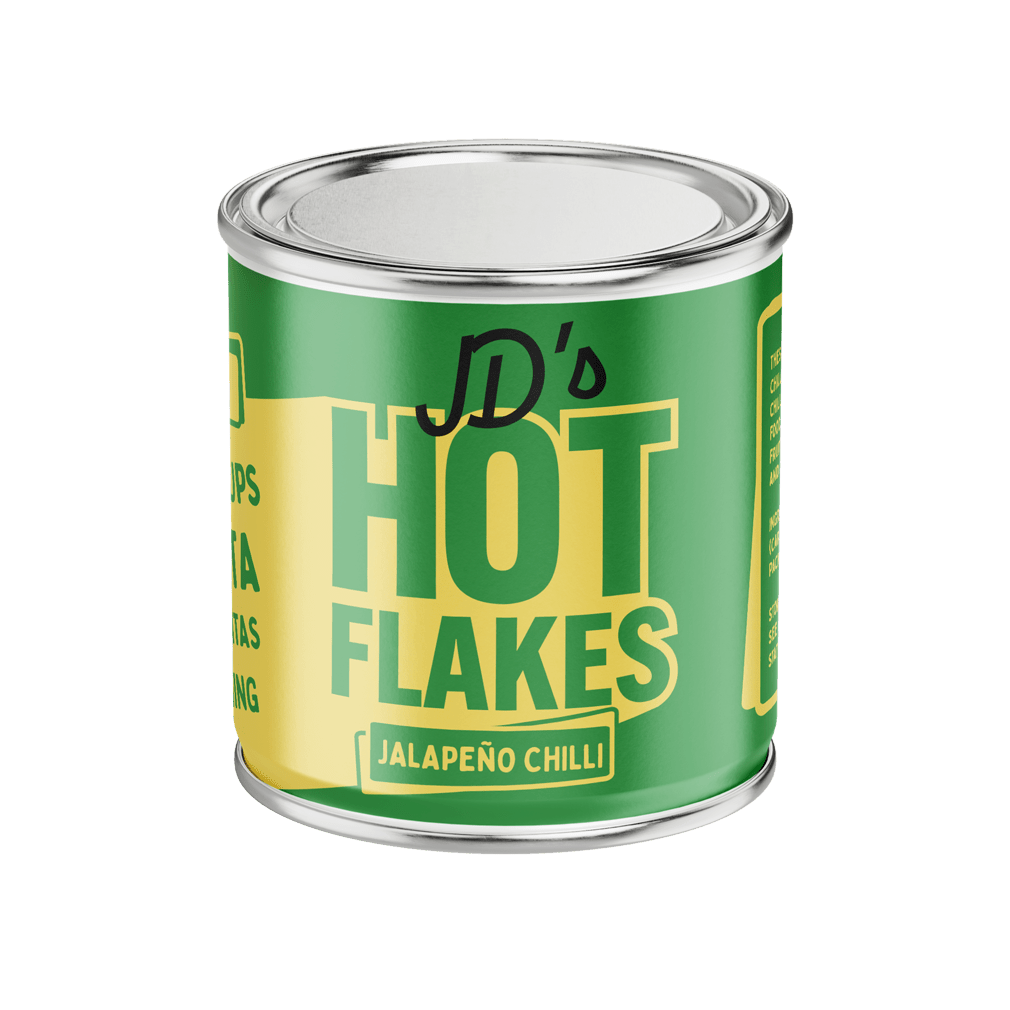 JD's Hot Jalapeño Chilli Flakes 35g
Introducing our premium, large green Jalapeño chilli flakes – the quintessential addition to your culinary creations. With a low to medium heat, these flakes are perfect for those who enjoy a gentle kick, without overpowering the dish. Their fruity, smoky flavour brings a zing that will elevate your cooking, adding both colour and charisma to your meals. Whether it's a sprinkle over pizza, soups, salsas, pasta sauces, fajitas, or just about anything else, these Jalapeño chilli flakes are a must-have for every kitchen.

100% Dried Green Jalapeño Flakes.
UK Yodel 48 - £3.49 - 3 - 5 working days
Free Shipping On Orders Over £25

Unfortunately at this time we do not ship to outside of the UK. Contact us if you would like to discuss international shipments.