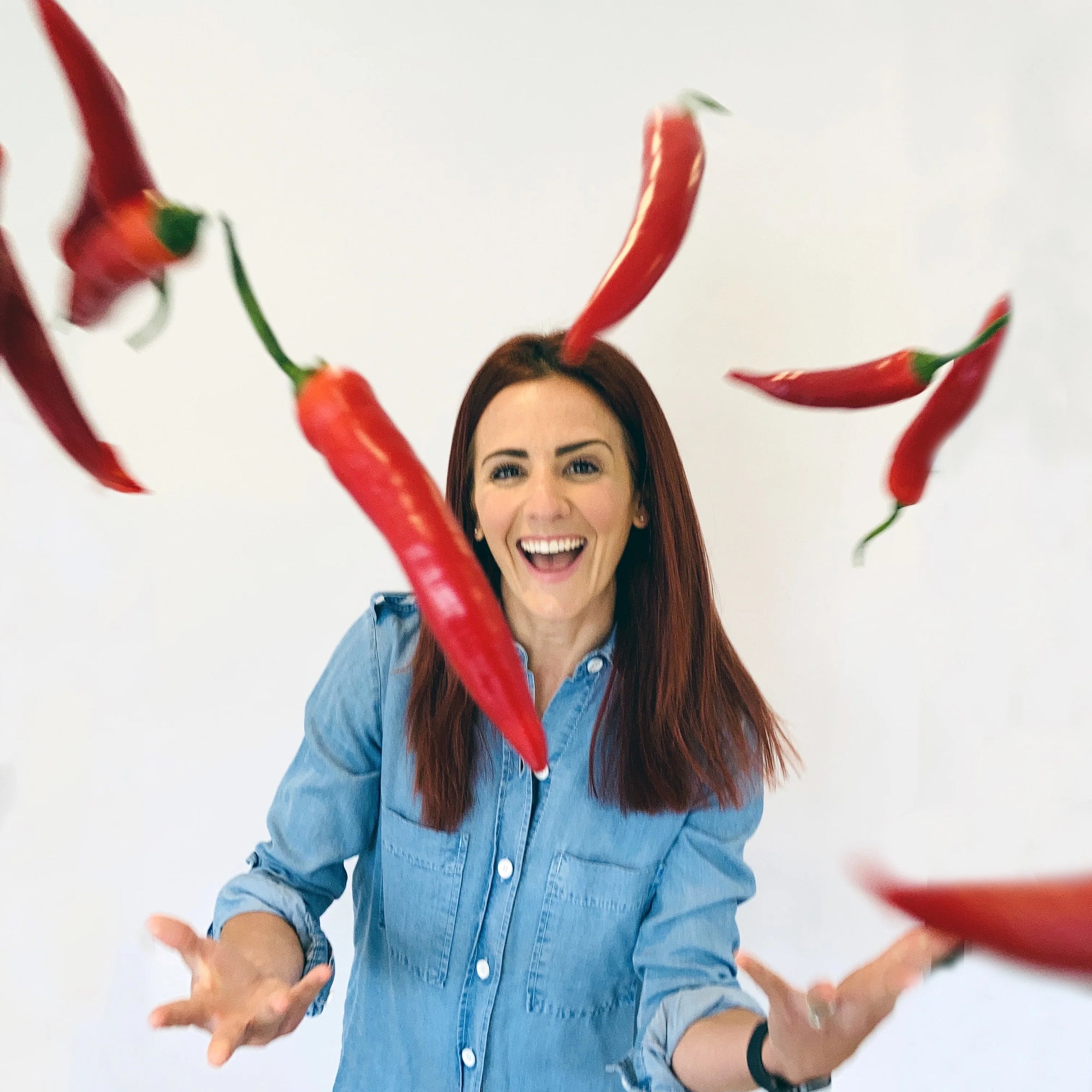 JD's Hot Honey was started by Jade during lockdown in 2020 after she and her husband found a new obsession with home cooked Neapolitan pizza. Feeling like sweet chilli and hot sauces on pizza didnt really work, she started testing some home cooked honey infused with red Jalapeños.
It wasn't long until they couldn't really eat a pizza again without a drizzle of the hot honey and after they found that they loved it just as much on fried chicken, fish, roast veg, BBQ and just about anything - she knew that she needed to share the sweet heat of Hot Honey with others.
So Jade found some suppliers and someone to make and bottle her recipe and got to work on launching JD's Hot Honey, using the same recipe she developed at home that delivers the sweetness of honey and the gentle, rising heat of Red Jalapeño. We use only local UK suppliers and are thrilled to supply some of the best pizza and BBQ restaurants around as more and more people are starting to try and fall in love with the sweet heat of JD's Hot Honey.